Puppy Foundation PLUS Course
For those wanting to do that little bit extra with their puppy's training, this is the course for you! This course bridges the gap between private one-to-one training and group training classes.
We only accept a maximum of 4 puppies onto our Puppy Foundation Plus Course. This is beneficial for a number of reasons:
Have the best of both worlds – feel the benefits of training in a group environment whilst getting additional personalised one to one attention
More flexibility with the course schedule – tailored progression to suit your puppy's individual needs
More space to allow you and your puppy extra comfort during the exercises
Time for questions on puppy problem topics not covered on the course
For puppies aged up to 20 weeks. This is a 6-week course, each session lasting one hour.


UPCOMING COURSE START DATES:
Our next Puppy Foundation Plus Course will commence in the New Year - dates will be released closer to the time.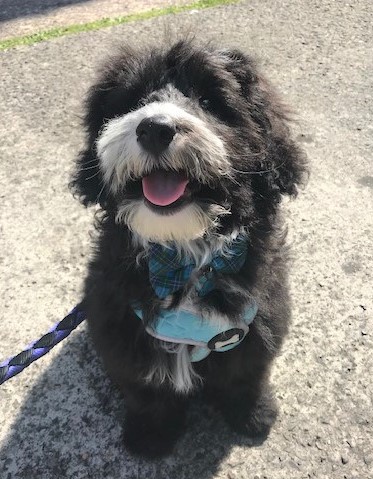 What will you learn during this course?
You will teach your puppy all the essential life skills to give them the best start possible in life:
- How dogs learn; their learning stages and how to efficiently teach them
- How to stop undesired behaviours from developing
- Building focus and connection with your dog
- How to work with what motivates your dog
- Clicker training; what is it and how do we use it to train a dog?
- Early socialisation; the do's and don'ts
- Teaching your dog to pay attention to you
- Teaching your dog to sit, stand and lie down on command
- Teaching your dog to settle and be calm
- An introduction to walking nicely on the lead
- How to train a successful recall; techniques, do's and don'ts
- Tug games and the drop command
- An introduction to the leave command
- Foundation level stay training
- Handling, health checks and grooming
- Food manners; stopping your dog snatching food from your hand
- How to manage mouthing/biting and chewing
- How to be a responsible dog owner; dog law and dog owner etiquette
We only accept 4 puppies on the Puppy Foundation PLUS course so booking in advance is essential.

£120 for the 6-week course BOOK NOW
This price includes a big 500g bag of Bounce & Bella natural training treats and 2 training clickers to get you started properly!