CONFIDENT CANINES LIFE SKILLS CLASSES
These classes are for dogs that have completed our Puppy Foundation Course or who have had one to one training with us. Classes run in 6-week rolling blocks.

During these sessions we work on a variety of relevant and important obedience related training topics. You can attend for as many blocks as you wish, depending on what your training goals are.

The classes run on Mondays at 6pm, Wednesdays at 7pm, Saturdays at 3pm & Saturdays at 4pm at Halls for All in Leyland (Moss Lane, PR25 4XA), each session lasting 50 minutes.

These classes allow you to improve on basic foundation level skills, enabling you to teach your dog even more important and valuable life skills to develop their focus, confidence and manners even further. This helps to build the bond between dog and owner and most of all, you can have fun together!

During these classes, we work through our Confident Canines Life Skills Awards. We created these awards so that owners have something tangible to measure their progress against. There are four levels of awards in total, each progressing on from the previous level of difficulty and skillset. They are assessed informally during class time.
What sort of things do we teach during these classes?
Improving your dog's focus:
- How to settle and be calm around distractions
- New behaviours and tricks to help your dog to engage with you around distractions
- How to behave around other dogs
- Greeting people in a controlled manner
- How to improve lead walking skills
- Road walking skills
Developing impulse control skills:
- Appropriate behaviour around food
- How to wait and be calm in different situations/scenarios
- Stay training with duration, distance and distractions
- Teaching a reliable leave command
- Adding impulse control to interactive games
- The emergency stop command
Building dog & owner bond:
- Interactive games to improve dog and owner bond
- How to build a reliable recall amongst other dogs and people
- The send to mat command
- A range of new fun training exercises to develop cognitive skills
- Teaching calmness during handling and grooming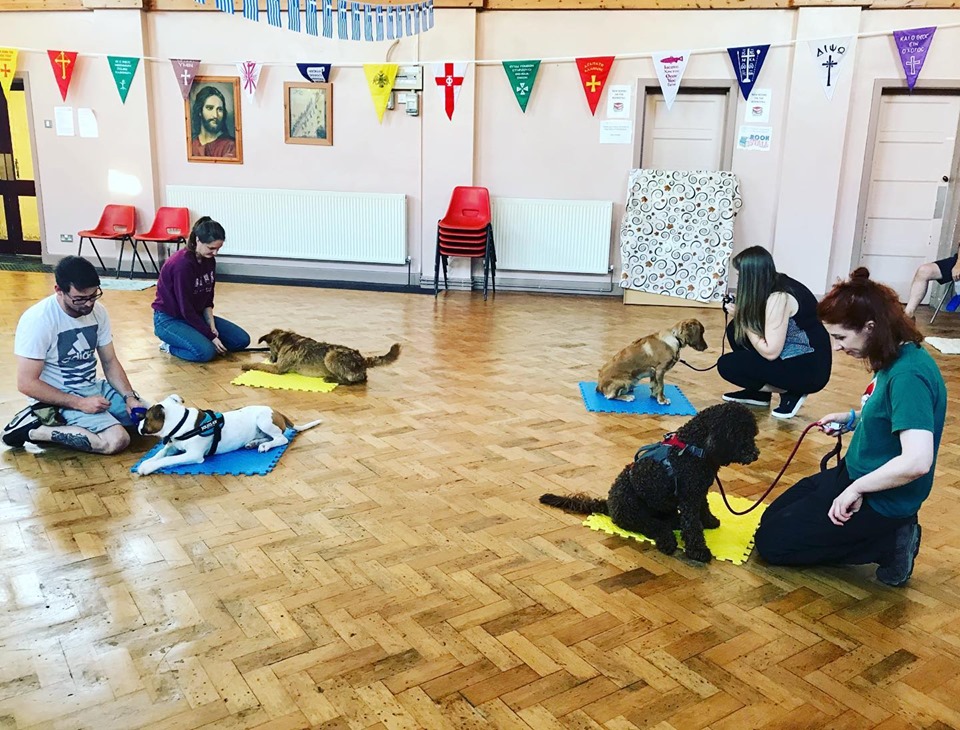 Requirements
These classes are for dogs that have attended our Puppy Foundation Course or who have had one to one training with us.
Dogs MUST be comfortable and relaxed training in a group environment. If your dog is reactive (barking at other dogs) or uncomfortable in a group setting, these classes are not for you.

For your dog to be able to attend these classes, they should be able to settle in a group environment and focus on their owner when carrying out practical exercises. We will teach you everything else!

£105 per 6-week block.

We are lucky to be able to use a fantastic venue at Halls for All in Leyland with more than ample space!
The venue has toilets and a good sized car park.