PUPPY PREPARATION SESSION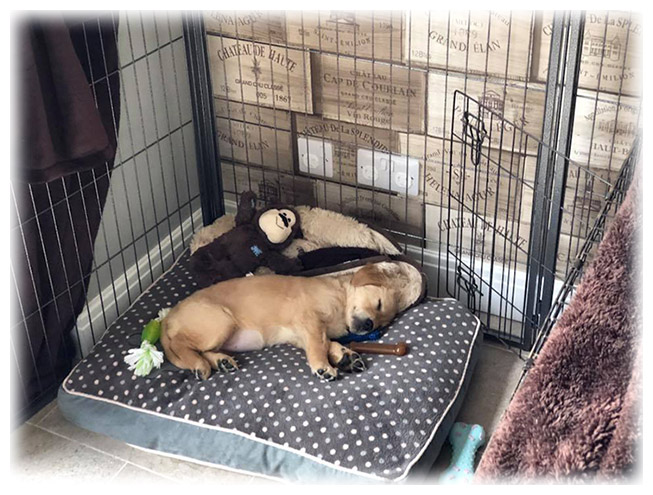 A 2-hour session which takes place in your own home or via Zoom either before your puppy comes home, or during the early weeks of them arriving.
This session gives us chance to discuss all of the important things that you need to know in order to set your puppy off on the right path, covering topics such as:

- The importance of training and early socialisation
- Showing puppy right from wrong in a positive way with rewards
- Ensuring you aren't inadvertently rewarding unwanted behaviours
- Building connection and the bond between you and your puppy
- Early days – puppy development phases – what to expect
- Bringing your puppy home – the first days and nights
- Toilet training
- Crate training – daytime & night-time
- Toys and interactive play
- The all-important mental stimulation
- Developing confidence in your puppy
- Preparing your puppy for walks
- Cleaning, grooming and diet
- Socialisation and habituation - do's and don'ts
- How to manage puppy mouthing/biting and jumping
- Integrating your new puppy into a home with young children
- Any specific breed traits to be aware of and how to manage them


After the training session, you will be provided with a set of training notes that detail the topics covered so that you can refer back to them as needed.
Please note:- If you would like to book in for one to one training, booking in advance is essential! We are generally operating with several week's wait to get into the diary for one to one training - this can be anything from a couple of weeks to four-six weeks wait.
(£120 if you would prefer for Emma to come out to deliver the 2-hour Puppy Preparation Session in person)
If you book the Puppy Preparation Session and then decide to attend the group Puppy Foundation Course, we will gift you £20 off the price of the puppy course.