LEAD WALKING SKILLS COURSE
Learn everything you need to know to teach your dog to walk nicely on the lead!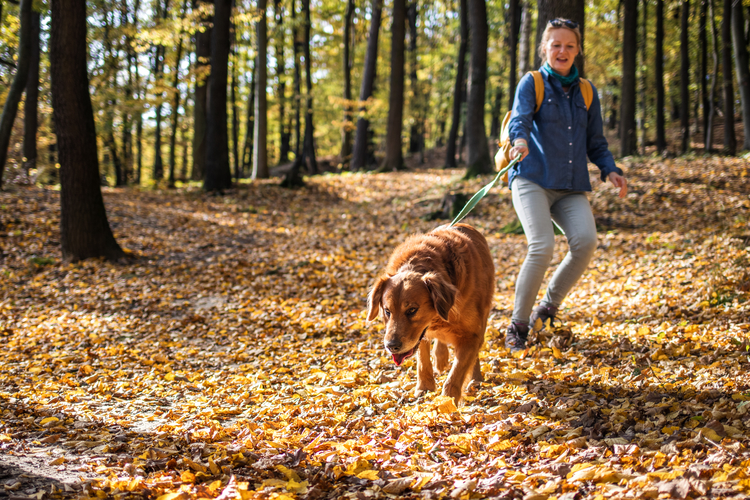 - Does your dog pull on the lead? Are they dragging you all over the place?
- Are you stuck in an endless cycle of your dog pulling; you stopping over and over again?
- Have your walks lost their enjoyment? Has it become a chore to take your dog out on the lead?
- Does your dog completely ignore you while you are out lead walking together?
- Are they more excited to see other people/dogs than pay attention to you?
- Do they position themselves anywhere except at heel?

If the answer is yes to any of those questions, you need our Lead Walking Skills Course!
Bring the enjoyment back into your walking
If you don't enjoy taking your dog out because of the way that they are behaving whilst out on lead walks, you need to take action to resolve the issue.

We bring dogs into our lives to be able to take them for walks and enjoy time out in the fresh air together, exercising and enjoying nature. But if your dog has turned into a pulling machine on the lead, your lead walks can quickly become pretty horrendous.

The good news is that any dog can be trained to walk nicely on the lead using our tried and tested techniques and fun leadwork games!


What do we do during the workshops?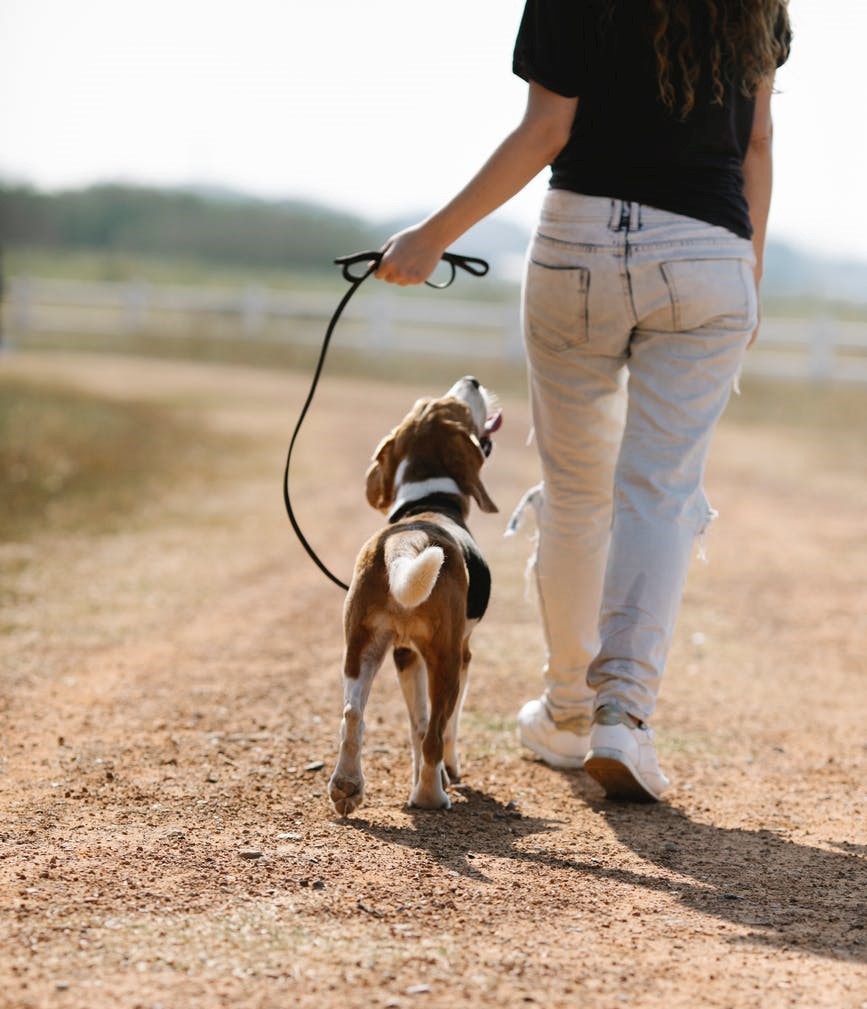 Using positive reward-based training techniques alongside a series of relationship building games and exercises, you will learn how to teach your dog to respond more effectively to you and how to teach them to walk nicely on the lead.
We will cover:
- How to set yourselves up for successful walks whilst managing expectations during the training process
- A series of heelwork training techniques
- Lead games to build engagement and responsiveness
- Making walks fun for your dog and you
- Equipment choice and handling techniques
- How to navigate roads and paths in a safe and controlled manner


Requirements
Our lead walking workshops are suitable for all ages and breeds of dog.

For your dog to be able to attend these classes, they must be comfortable working in a group training environment and need to be able to focus on their owner when carrying out practical exercises. If your dog is overly excited around other dogs and cannot pay you any attention, one to one training is the best option for them for starters.
These workshops are not suitable for dogs who are reactive towards other dogs or people (that includes barking).


Workshop Details
Our workshops run as a 3-session course, progressing in skill during each session. The sessions are purposefully scheduled with a few weeks in between to allow you time to practice the skills you learn in between classes.
We only accept a maximum of four dogs per course to ensure that each dog gets enough space and individual attention throughout the sessions. Each session runs for 45 minutes.
The workshops run at Halls For All in Leyland, PR25 4XA.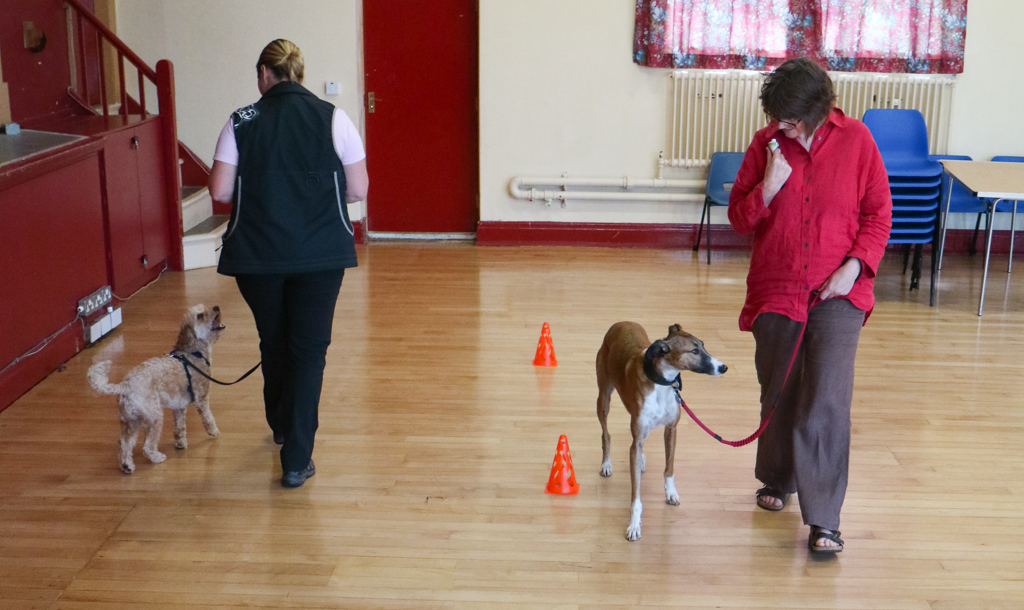 UPCOMING COURSE START DATES:
These courses run as a three-session course with three weeks in between each session to give you plenty of time to practice your new skills before we progress.

- We have yet to schedule our next course start date. If you would like to be added to the waiting list to have priority booking access, please drop us an e-mail to This email address is being protected from spambots. You need JavaScript enabled to view it..


£90 for the 3 session course BOOK NOW