WHEN SHOULD MY PUPPY HAVE THEIR FIRST GROOM?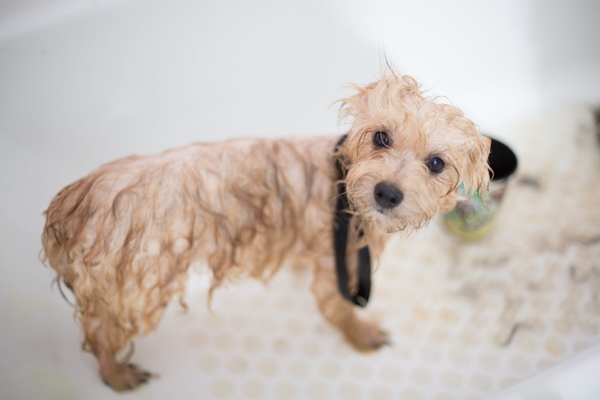 Do you have a young puppy? Have they been to the dog groomer yet?
If not, get them booked in! The socialisation window for a puppy is between 4 and 16 weeks of age. During this period, you should be exposing your puppy to as many new experiences as possible - providing they are comfortable in doing so. This should include the dog groomer!
Although your puppy may not need a full groom until they are months further down the line, it is important that they start getting used to the experience as early as possible.
Leaving your puppy in a strange place with a strange person can be a stressful experience for them. Starting early helps your puppy to feel comfortable with the experience and allows them to start building a relationship with your groomer.
Many groomers offer 'puppy pamper packages' or similar which enable you to leave your puppy with them for a bath and a brush - they don't need to have a full trim!
Many 'fluffy' puppies will need a trim around the eyes, hygiene area and paws before they need a full groom too.
For any doodle type dogs, they will need a LOT of grooming and regular trips to the groomers. Your groomer will also be able to advise you on the best brushes/combs that you should be using to ensure that your puppy remains mat free - especially important when their puppy coat starts to come out and their adult coat starts to grow through.
So many doodle owners are taken unaware when they leave their puppy's first groom until 8-10 months and they often have to be shaved short because there are mats at skin level which the owners hadn't even noticed!
There is no minimum age for your puppy to be booked in to see a groomer - the earlier the better!
We highly recommend Emma at Chorley Dog Groomers (find her on Facebook) - she is amazing!