ATTENTION ALL DOG OWNERS IN LOCKDOWN!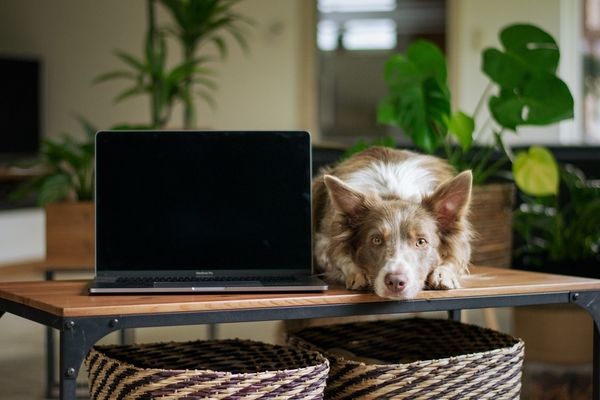 Have you been home more than you normally would be due to lockdown?
Has your dog's routine been different due to lockdown?
Have you welcomed home a new puppy since lockdown?
If at some point you will be going back in to work, NOW is the time to start gradually getting them used to their new long-term routine.
If you just start back at work and leave your dog alone for extended periods of time when they haven't been used to it for weeks (or if they haven't been left before!), you will potentially be setting yourselves up for big problems.
Dogs are sociable creatures and don't generally tolerate being left alone suddenly. When their routines turn upside down, they struggle to adjust.
Dogs that can't cope being left alone display destructive behaviours, they may have toilet accidents indoors and will become very very stressed.
While you are still working from home, start gradually teaching your dog to be left alone for short periods of time.
Leave the house without them for a short while and gradually increase the time that they are left for. The closer that you can get to simulating your 'normal' routine post-lockdown, the better your dog will adjust when you do go back in to work.
Have a dog camera set up in the house so that you can check on your dog when you leave them alone can help you when you are building the time period up. You can download free apps that turn an ipad or spare phone into a remote camera.
If your dog is agitated and unsettled, you are leaving them for too long. They won't 'just get used to it' - the problem will just get worse and worse.
Giving them brain games to occupy them while you leave them alone can help to settle and relax them. We love Kong wobblers, stuffed and frozen classic Kongs and Lickimats.
Don't leave your dog unattended with their collar or harness on! Dogs have been known to hang themselves on door handles, kitchen cupboard handles, and in their crates.
If you need help with teaching your dog to be comfortable on their own, get in touch and we can help you with a training plan: e-mail This email address is being protected from spambots. You need JavaScript enabled to view it. or phone 01772 302144.